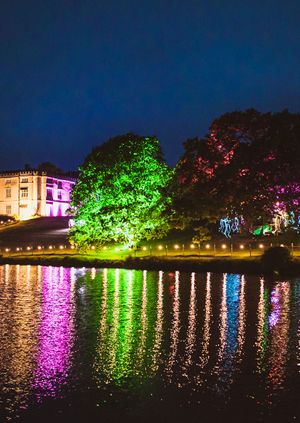 Virgo Festival - The Last Dance
24th - 27th May 2019
Add to Calendar
Event Details
After much deliberation, it's with heavy hearts that we announce this year to be Virgo Festival's 5th birthday and a fond farewell.
If you've ever been part of the magic, or if you ever wanted to - join us as we raise the roof for One Last Dance: http://bit.ly/virgo19
The Line Up:
FRED P aka BLACK JAZZ CONSORTIUM
DAN SHAKE
FRANCESCO DEL GARDA

ANIL
BENSON HERBERT
BODY HAMMER (JOE HART & SCOTT FRASER)
CARL_H
CAPTAIN JAMAICA & THE MELLOTONES (LIVE)
DEAN MARC
DOMES
FUNSTER
GEORGIO ONIANI
GWENAN b2b JOE DELON
HEELS & SOULS
ISHERWOOD
JADE SEATLE b2b TRULY MADLY
JAMIE WINKLES
JAYSON WYNTERS
JIVE TALK
JUNQ (LIVE)
KATABASIS (LIVE)
KEITH LORRAINE
LUCA SCHIAVONI
LUCID STANNARD
MAMILAH (LIVE)
MIRO SUNDAYMUSIQ
MIX MASTER MORRIS
NAMIWA JAZZ (LIVE)
ONLYZ
REMOVE-ME
REUBEN WACHS
RICKY C
RIKKI HUMPHREY
ROSIE AMA (KIARA SCURO)
SUGAR FREE
THE LJBJ'S (LIVE)
THE MENENDEZ BROTHERS
THO
TOM COTTRELL
VELV.93

AKA JUAN / ARP LAUD / BENITO / BILLY SIMS / BILLY SIMS / CAFE AU LAIT / CARK MORRIGAN / CHARLIE RAMSAY / DJ PHEEVA / DOM LEIGH / FRANKLIN / FRUIT PALACE DJS / HAMISH MCLATCHEY / HOOCHY & CLIVE / JACQUES ADDA / JAY CARDER / JESSIE BELTERS / KIMONO GOLD / KIND EYES / LOU ELLIS / LOVE GLOVE / LOWTIS / LRO / MARBLES / MATT COWELL / MAVRIK / MENAGE A TROIS / MIGUEL E / MIRIAM RECORDS / MPH / OAKWON / OK JONES / OLLIE SHAPIRO / PABLO V / PELSKI / PETE MELBA / RORY MILBANK / ROSS. / SILENT MAN / SOLIS DJS / TAY / TEDDY LEWIS / TEKNIKAL / TROPICAL DISCO HUSTLE / VELVET THUNDER / VISCERA / VIVIFY.

AUDIO FARM BODY HAMMER CREATURES KIMONO GOLD MARBLES MAVRIK MIRIAM RECORDS RANSOM NOTE SPACED SO FRESH SO CLEAN SUB:SYSTEM TROPICAL DISCO HUSTLE TUCKSHOP VISCERA VIVIFY.